News & Events
Grand Staff Music School welcomes Irene Kelly Gaines to our amazing staff!
Vocal training:
Broaden your range

Sing without straining the outer muscles of your larynx

Smooth transition from chest to head voice

Quality of tone

Control vibrato

Ensure vocal health and longevity

Bring out the best of your uniqueness as a vocalist.
Stage Performance training:
Command the stage

Effectively communicate your songs with a stand out performance

Customized coaching to bring out your uniqueness

Working the microphone

Melding vocal, instrument and stage presence to industry standards

Be ready for your next showcase
Singer's Coach Nashville Groupon Special!
---
Songwriting & Home Recording Lessons.
These topics will be covered throughout the sessions:
1. The Process to Recording a Song
2. Equipment
3. Recording Software
4. Audio Cables
5. Digital & Analog Audio
6. Room Acoustics
7. Recording Vocals
8. Recording Instruments
9. Arranging
10. Mixing
Brian Emmel takes the student through the process of writing, charting and arranging their own song.
After, the next round of excitement and fun begins with recording! Brian will teach the student how to record their song into Garageband or Logic using the right recording equipment, making connections to equipment and software; setting and adjusting levels for a clear and powerful recording! You'll learn how to construct drum and percussion tracks, layer and produce instruments, and adding special effects!
Each Lesson is 60 minutes and attended weekly or bi-weekly. Scheduling lessons can be arranged to fit your personal schedule. Tuition is rated at $50 per 60 minute session.
---
Try us!
From now until August 1st you can get 3 lessons for only $45 with our LivingSocial Summer offer!
Electric & Acoustic Guitar
Bass guitar
Piano
Voice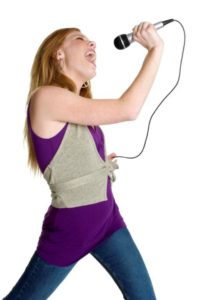 Just follow this link!